Thousands protest in Melbourne over COVID-19 vaccines and pandemic bill
Thousands of people have gathered in front of the State Library in Melbourne to protest against the state's vaccine mandates and a proposed COVID-19 pandemic bill.
Many are carrying signs with anti-vaccination sentiments and some against the government reading "dangerous new legislation".
Melbourne police are at the scene.
READ MORE: Australia hits 80 per cent double dose milestone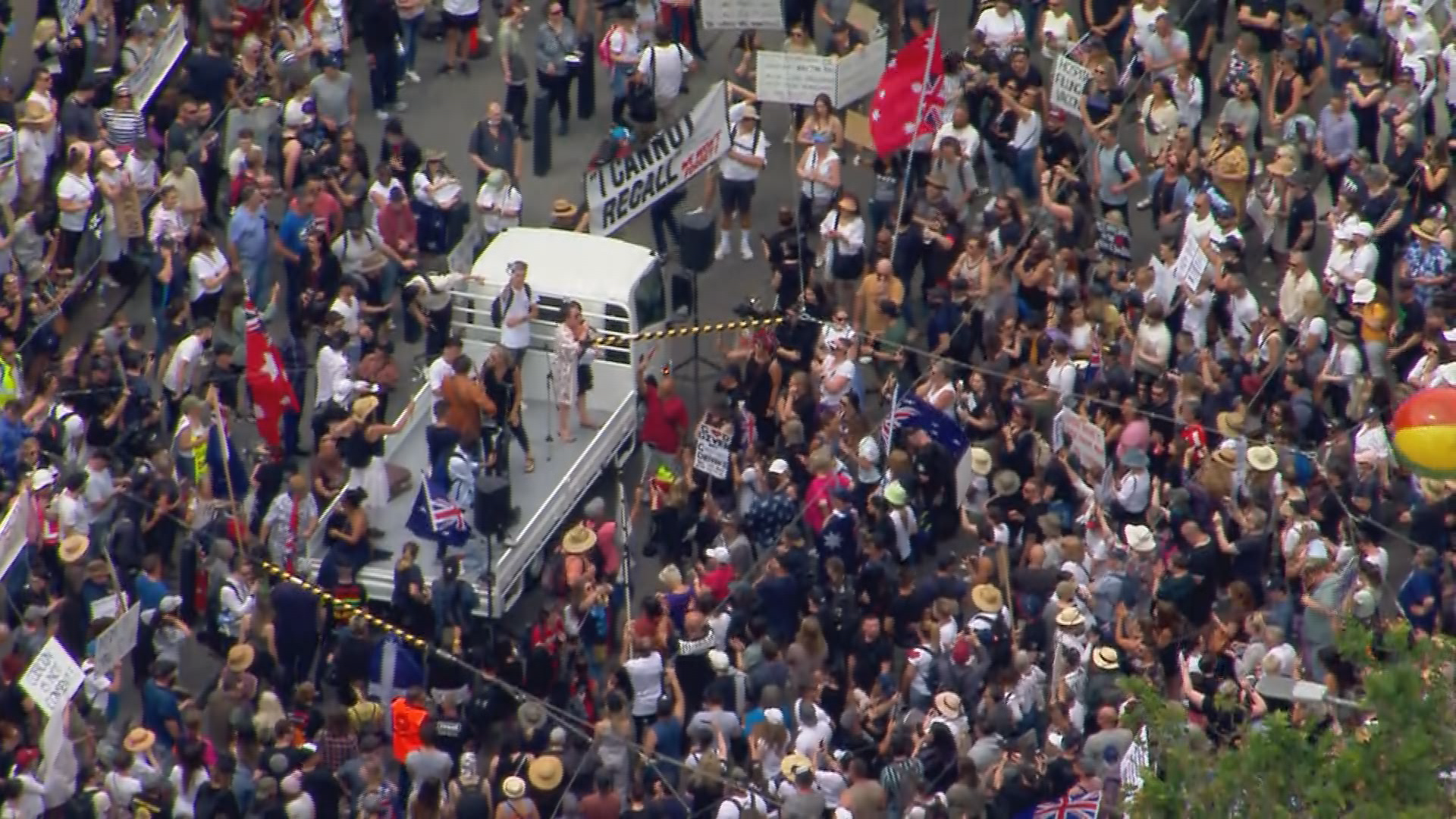 A Victoria police spokesperson told 9News police are aware of the activity in Melbourne and that a high visible police presence will be there to ensure no COVID-19 breaches occur.