Residents assess damage after storms hit South Australia
Emergency workers in South Australia were run off their feet today, with more than 1300 requests for help after a night of wild weather.
The state was lashed with winds of more than 90km/h, hail and flash flooding.
A maximum wind gust of 96km/h was recorded at Adelaide Airport last night.
READ MORE: Trees pulled from ground by powerful wind in Melbourne
Reporter Oliver Haig said this morning early reports indicated about $100 million in damage, with damage widespread across metro Adelaide, Adelaide Hills, and Barossa Valley.
"(The storm) brought a significant amount of damage, particularly up in the north and our very iconic Barossa Valley where crops have been decimated," he said.
"It's been a wild 24 hours."
South Australian flower grower Neil Green is among the residents counting the costs following a freak hail storm yesterday.
The weather event decimated the MacDonald Park man's 35-year-old greenhouses in just five minutes.
"We had 18 glasshouses, which probably 50 per cent of the glass is smashed," he said.
Extra sets of hands have been brought in to help pick up the pieces however the clean-up is expected to take weeks.
In Virginia, Anthony Musilino inspected rows of ruined lettuces on his family farm today.
READ MORE: Monster storm to leave residents without power for three days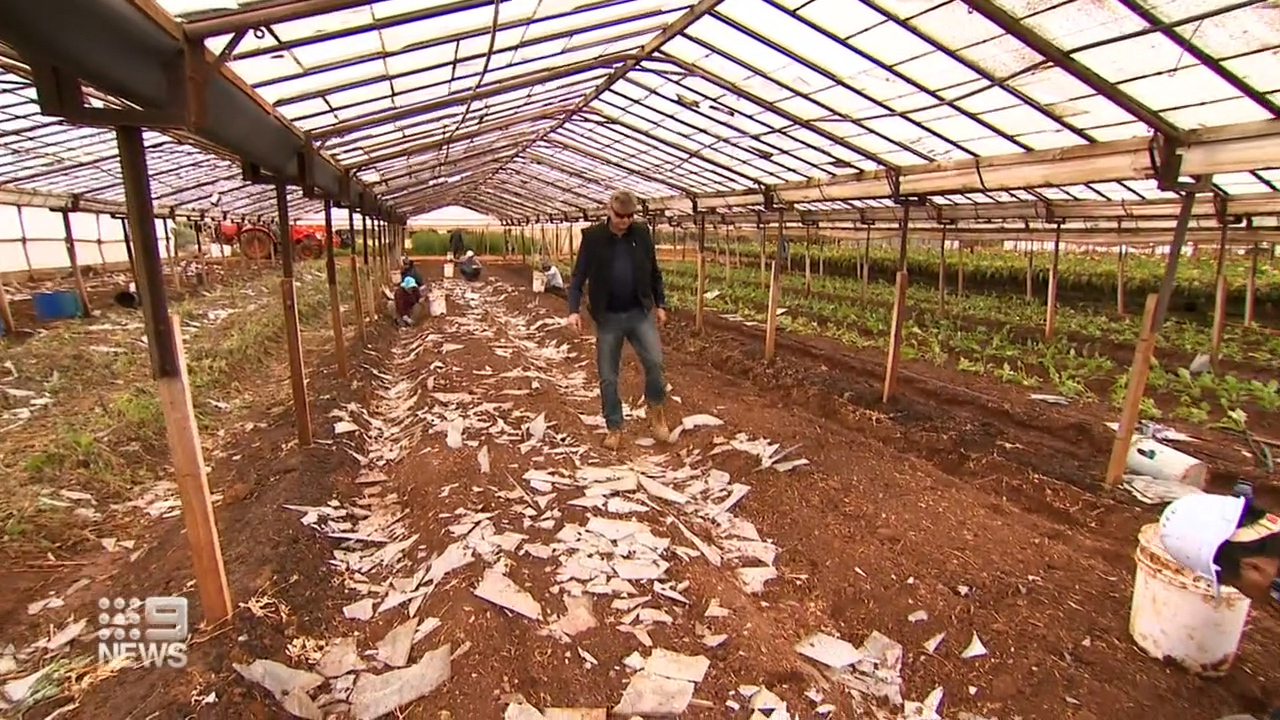 "Made it very soft and now it's turning black because of the damage," Mr Musilino said.
Hail nets provided some protection but 70 per cent of their crop wasn't covered and neither are they.
"No insurance, nobody has insurance on crops that I'm aware of," he said.
"The premium would be far too high."
Orchards across the Adelaide Hills weren't safe from the storm's wrath.
"The apples are still very small so it's difficult to see exactly how much damage there is," apple grower Michael Stafford said.
And neither were vineyards.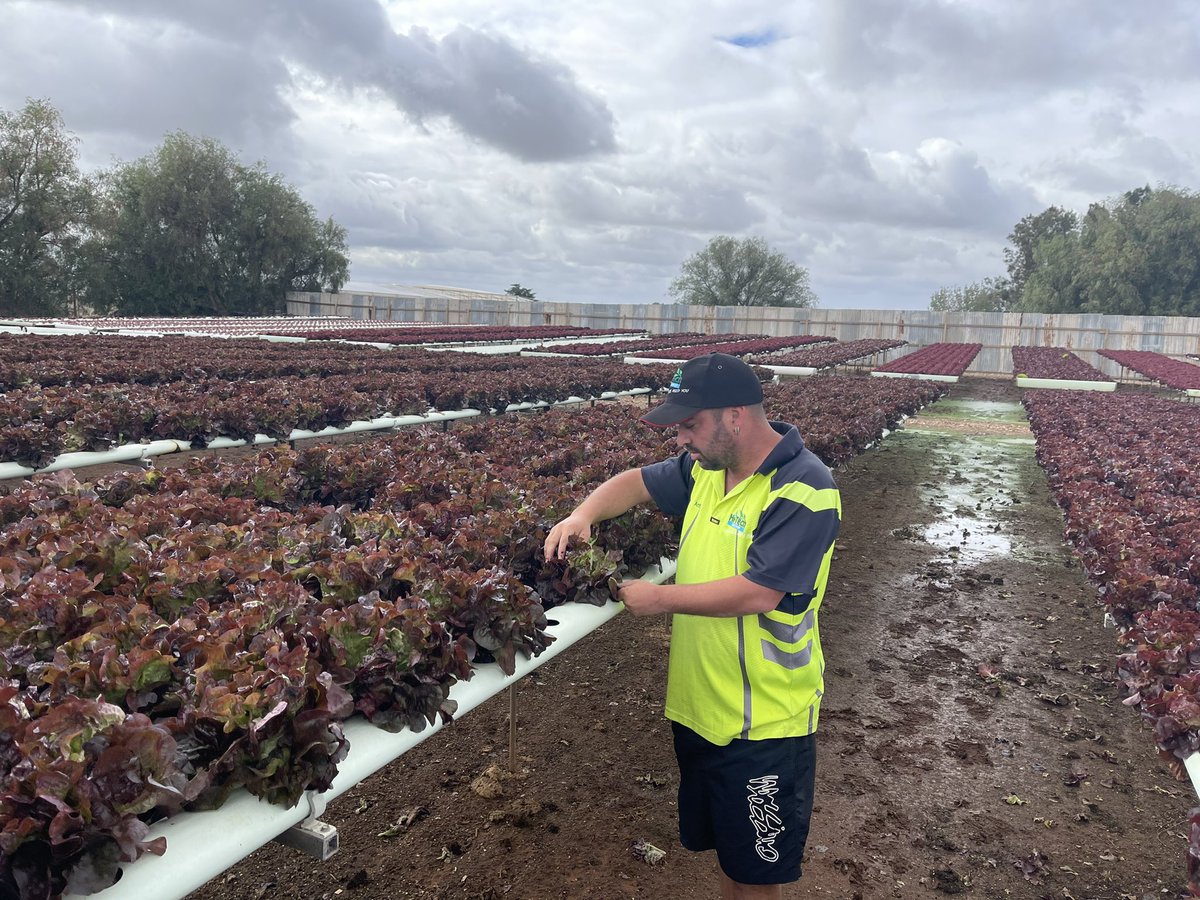 "The hailstone will hit where the berries are and damage them so we won't find out until flowering time what the extent of the damage could've been," winemaker Ben Anderson said.
This had led to fear the cost of fruit and veg may rise heading into Christmas, leaving growers pleading for the public's support.
"You'll take it home and you'll cut it up anyway so if you gotta take a nick out of it it's not gonna taste any different and you're still supporting SA growers," Mr Musilino said.
Home and car owners assess damage
Home and car owners across the northern suburbs are also counting the costs.
While hail victims are still assessing the damage, the Insurance Council of Australia said it will be days before the true cost of the hail storm is known.
However, it is expected to be more than $100 million.
"We, as the industry, have received over 12,000 claims," Lisa Kable from the Insurance Council of Australia said.
"At this point in time, over two-thirds of those claims are for motor vehicle damage."
https://twitter.com/ollie_haig/status/1453826736060174339
One family thought they had been hit by an earthquake when a tree fell through their Aldgate home.
Homeowner Kristin Doherty said she was awoken by an "almighty crack" around 6am.
"I looked outside and saw the tree and just ran upstairs as fast as I could go, because the girls' bedrooms are there on the top floor," she told Haig.
"It was all ok, but got a big mess to clean up now.
"The CFS couldn't do anything and the emergency services said it was too big for them so I think we're going to have to get a crane in.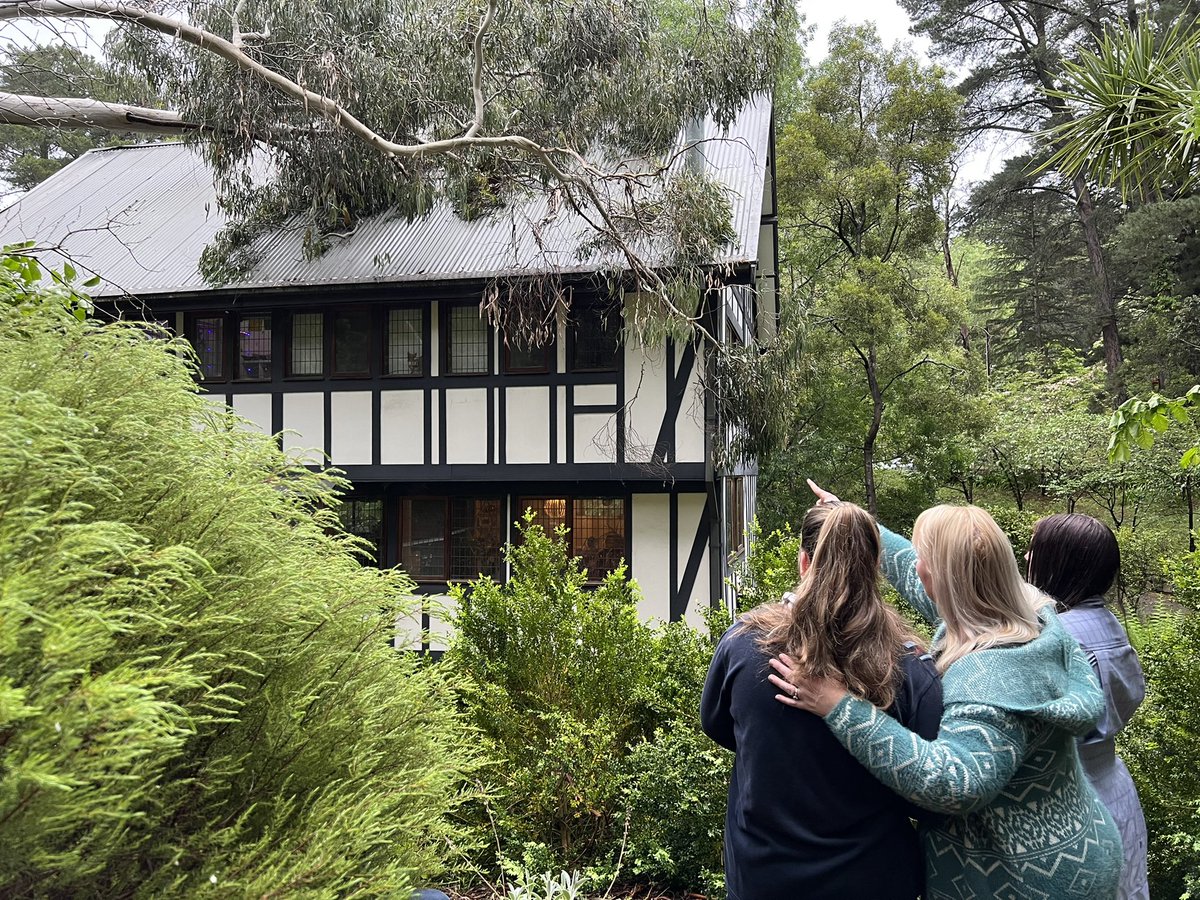 "Hopefully our insurance covers it."
Meanwhile, panel beaters have been run off their feet.
"Five minutes of incident yesterday will keep us busy probably until the end of next year," panel beater George Grzejdziak said.
The widespread destruction, particularly to farming communities, has prompted calls for government assistance.
Primary Industries minister David Basham said "it's too early" to assess the full extent of the damage.
"It's very early and some of these crops we won't know until they go to harvest in a few months' time what sort of damage has been there."