Police searching for driver after suspected murder of Queensland woman
Police investigating the suspected murder of a Queensland woman have released new images they believe could be linked to her death.
Rene Latimore's body was found on a rural property on August 29 after being reported missing from the the Koumala area 11 days earlier.
Police today released new photographs of a Toyota Landcruiser seen travelling on Turnors Paddock Road, Koumala on the morning of August 10.
READ MORE: French President says Scott Morrison lied to him over submarine contract
Police believe it's the same car they released images of last week that had been seen on Schirmer Road, Koumala, on the evening of August 9.
Investigators are now trying to identify the driver.
Anyone with information that could assist are being asked to contact police.
READ MORE: Simon O'Donnell's Melbourne Cup form guide with tips, jockeys and odds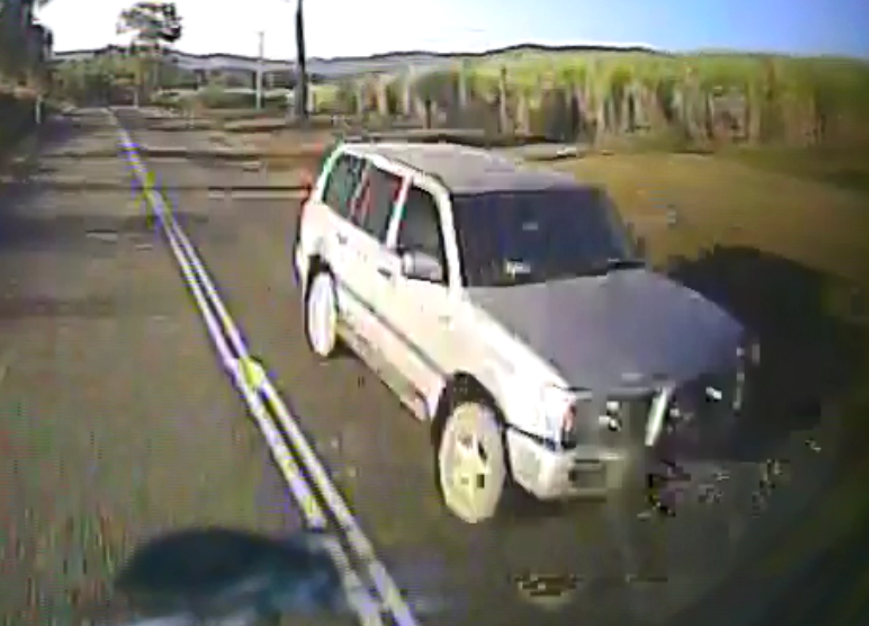 READ MORE: Man in 'Joker' costume stabs 17 people on Tokyo train