Next steps in Cleo Smith investigation after missing girl's miracle rescue
The investigation into Cleo Smith's disappearance is far from over, despite the missing four-year-old's incredible rescue early yesterday morning.
Cleo has spent her first night with her family after police rescued her from a locked home in the Western Australian town in Carnarvon just before 1am on Saturday.
A 36-year-old man, who has no connection to Cleo's family, is in custody and assisting police with their inquiries. No charges have been laid.
READ MORE: Nation weeps and celebrates as little Cleo is found 'alive and well'
WA Police Commissioner Chris Dawson said the investigation into Cleo's disappearance from her family's campsite at the Blowholes on October 16 was set to continue for two more weeks.
Analysts will continue to sift through mountains of data and forensic items to try to establish exactly what happened then and what took place in the intervening 19 days.
Among the factors being examined will be reports of a car leaving the Blowholes campsite during the time-frame that Cleo went missing – between 1.30am and 6am on October 16.
READ MORE: Cleo spends first night at home with family
"Investigations are still ongoing in relation to that, but that's a crucial piece of information as well," Detective Superintendent Rod Wilde said yesterday.
"We collected a lot of data, that's what we do in these types of investigations."
The house where Cleo was found has remained a hive of activity overnight, after police removed numerous items from it yesterday.
Charges are expected to be laid in the coming hours.
Family reunited
Officers involved in the search warrant on the house have spoken about the emotional moment of the rescue.
Detective Senior Sergeant Cameron Blayne of the Homicide Squad was one of the four officers who rescued Cleo, describing his discovery of her as "complete shock".
"Quickly followed by elation," he said.
READ MORE: Police officer details the moments of Cleo's rescue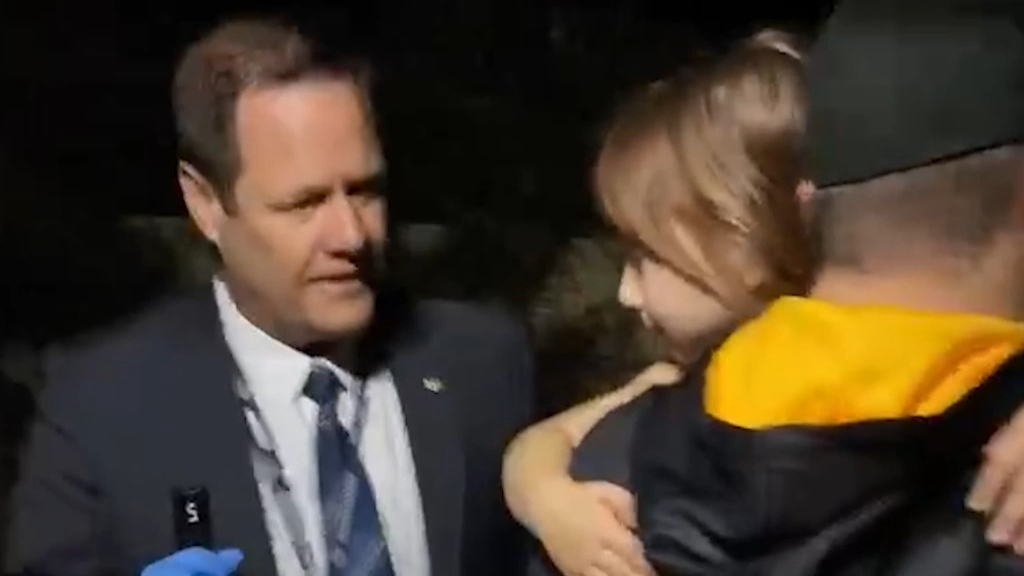 "To see her sitting there in the way that she was, it was incredible."
The Senior Sergeant said "it was an honour" to be able to witness the reunion of Cleo and her family at the hospital shortly after Cleo was found.
Police posted a photo of a smiling Cleo in a hospital bed, waving at the camera and eating an icy-pole.
They've said she is in good physical condition and was in good spirits.
READ MORE: Cleo Smith rescue makes front pages all over the world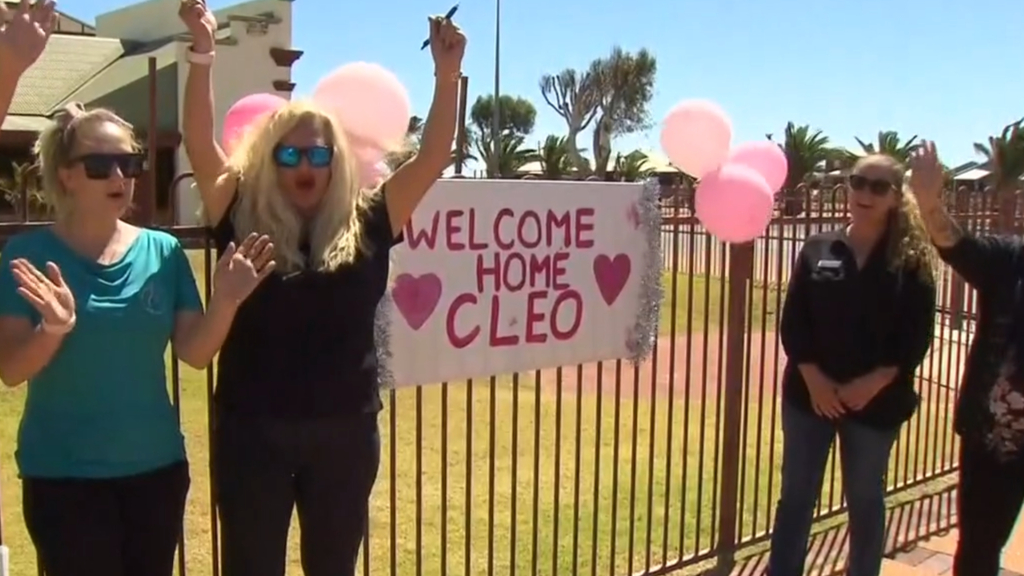 She was alone in the house when found.
Officers approached her, with one asking her name three times, before she answered with "My name is Cleo".
"We got her into the car and the officer I was with, Detective Sergeant Hutchinson, who is the family liaison officer, called Cleo's parents and said, 'We've got someone here that wants to speak to you'," Detective Senior Sergeant Cameron Blayne said.
"And it was, you know, a wonderful feeling to be able to make that call."
READ MORE: Finding of Cleo Smith 'a miracle' leading criminologist says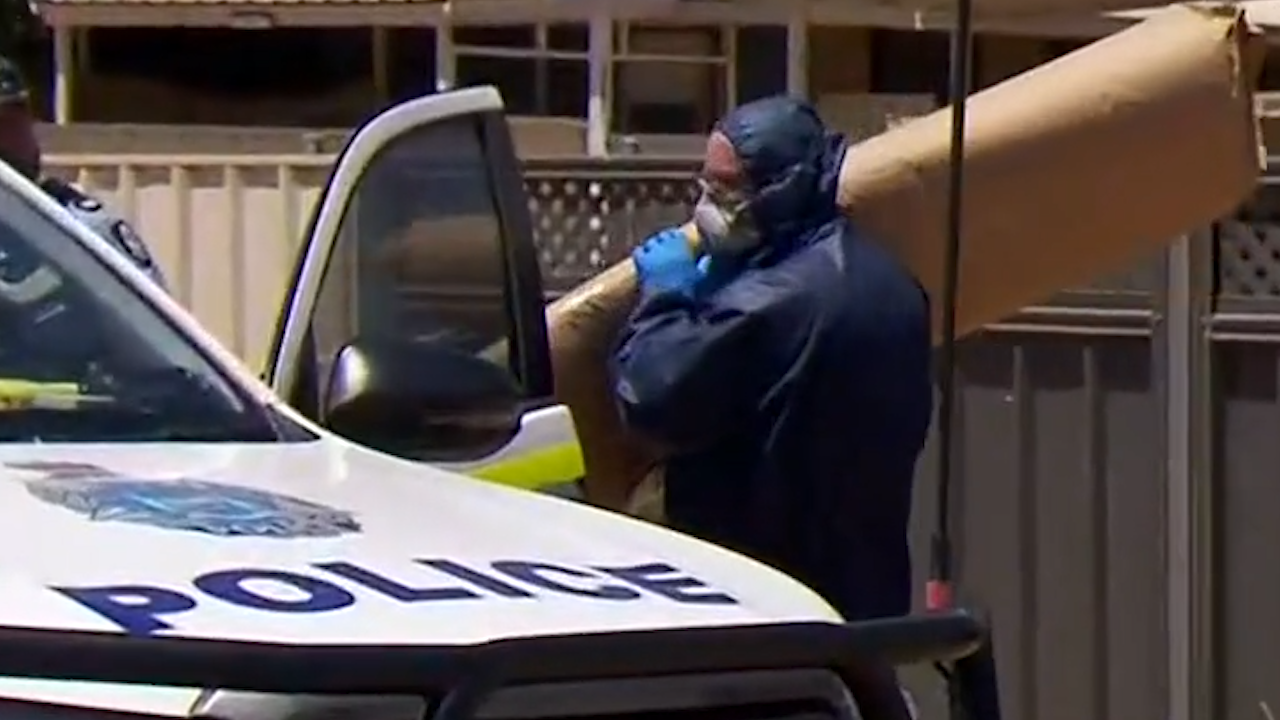 Cleo's mother Ellie posted on Instagram yesterday, saying, "Our family is whole again".
She later wrote on Facebook that Cleo had seen her hospital photo and thought it was "beautiful".
Perth was lit up in blue last night as a tribute to the police for their efforts in finding the lost little girl.