Melbourne family home pulverised by falling pine tree
A Melbourne father has recounted the moment his family of six escaped their Lower Plenty home as it was pulverised by pine trees yesterday.
Marcus Hansen was making coffee in the kitchen when the walls of his home started crumbling around him.
"We got out without a scratch, I just can't believe it," Mr Hansen said.
READ MORE: Victoria ends live COVID-19 updates, as numbers drop to lowest in weeks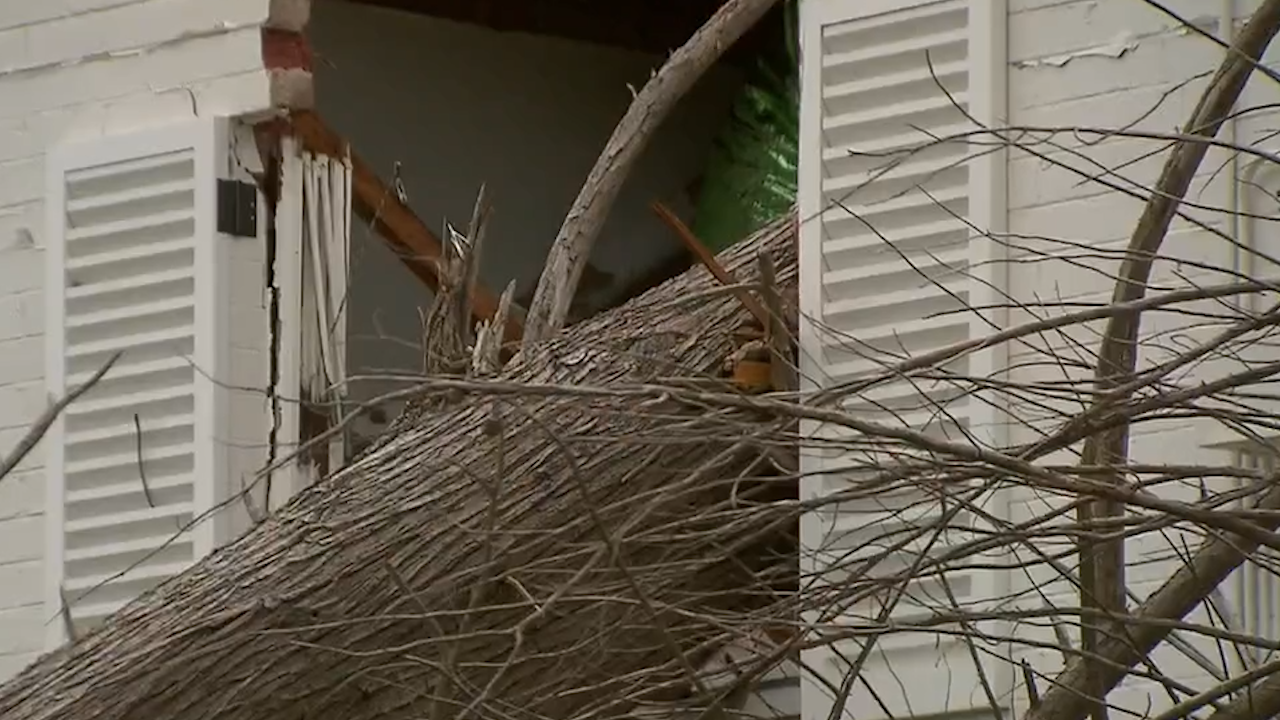 He is one of the many residents assessing the damage after freak wind storms lashed the state on Friday, bringing down trees, powerlines and wreaking havoc on hundreds of homes.
The winds — of nearly 150km/h — were the strongest seen in Victoria in more than a decade, and left a path of destruction across much of the state.
"It was a massive crack and my daughter was looking window so she saw the tree coming and she was just screaming," Mr Hansen said.
READ MORE: Dramatic moment powerline and tree collide in Melbourne storm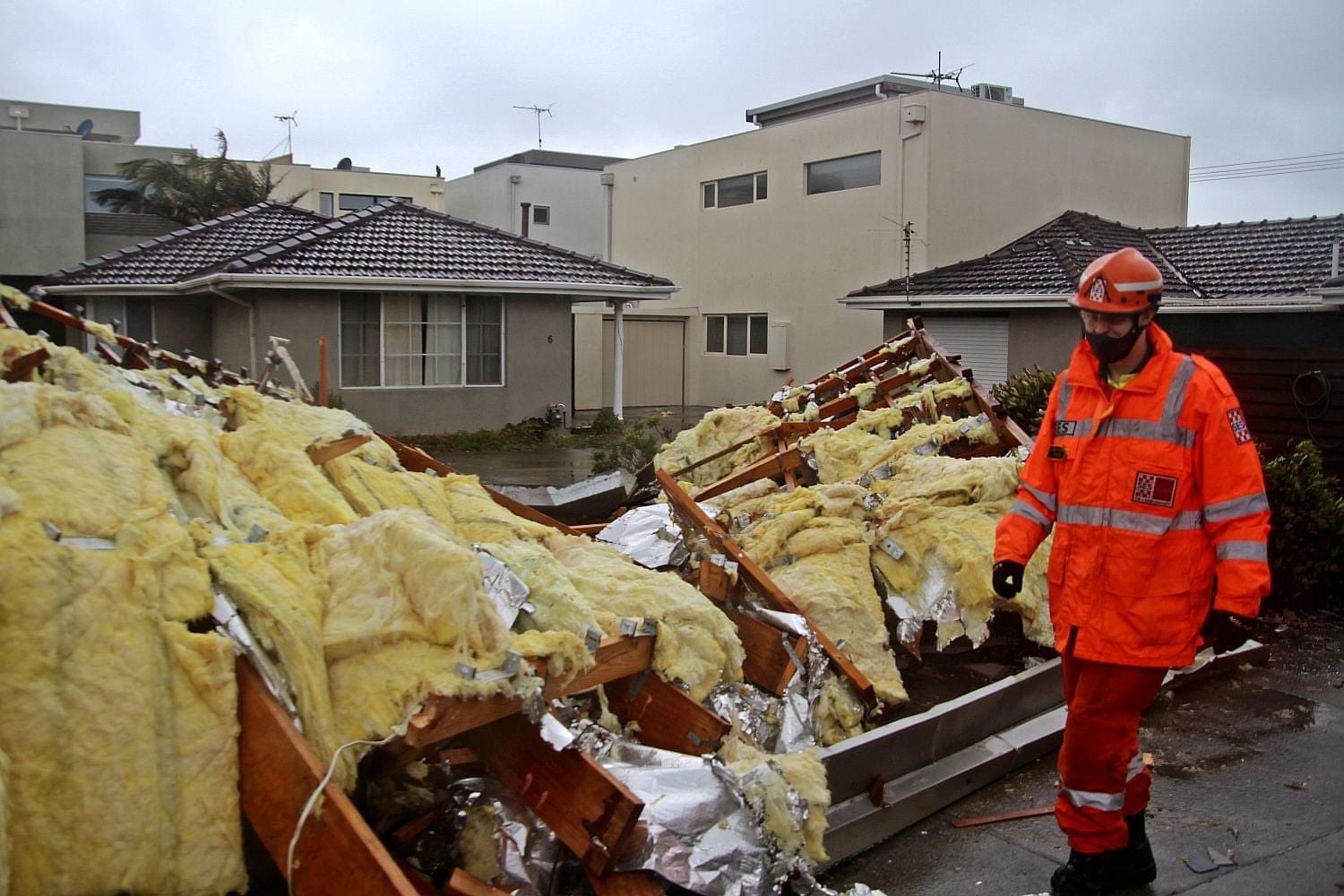 "There was a lot of dust that looked like smoke, a lot of coughing but we got together on the stairs inside then made our way out."
Moments later most of the top floor was obliterated, while the bedrooms were crushed and the bathrooms instead resembled a balcony.
The almost 100-year-old home was annihilated by mother nature, months after it was lovingly restored.
The Lower Plenty property was one of seven homes left uninhabitable by the wild wind.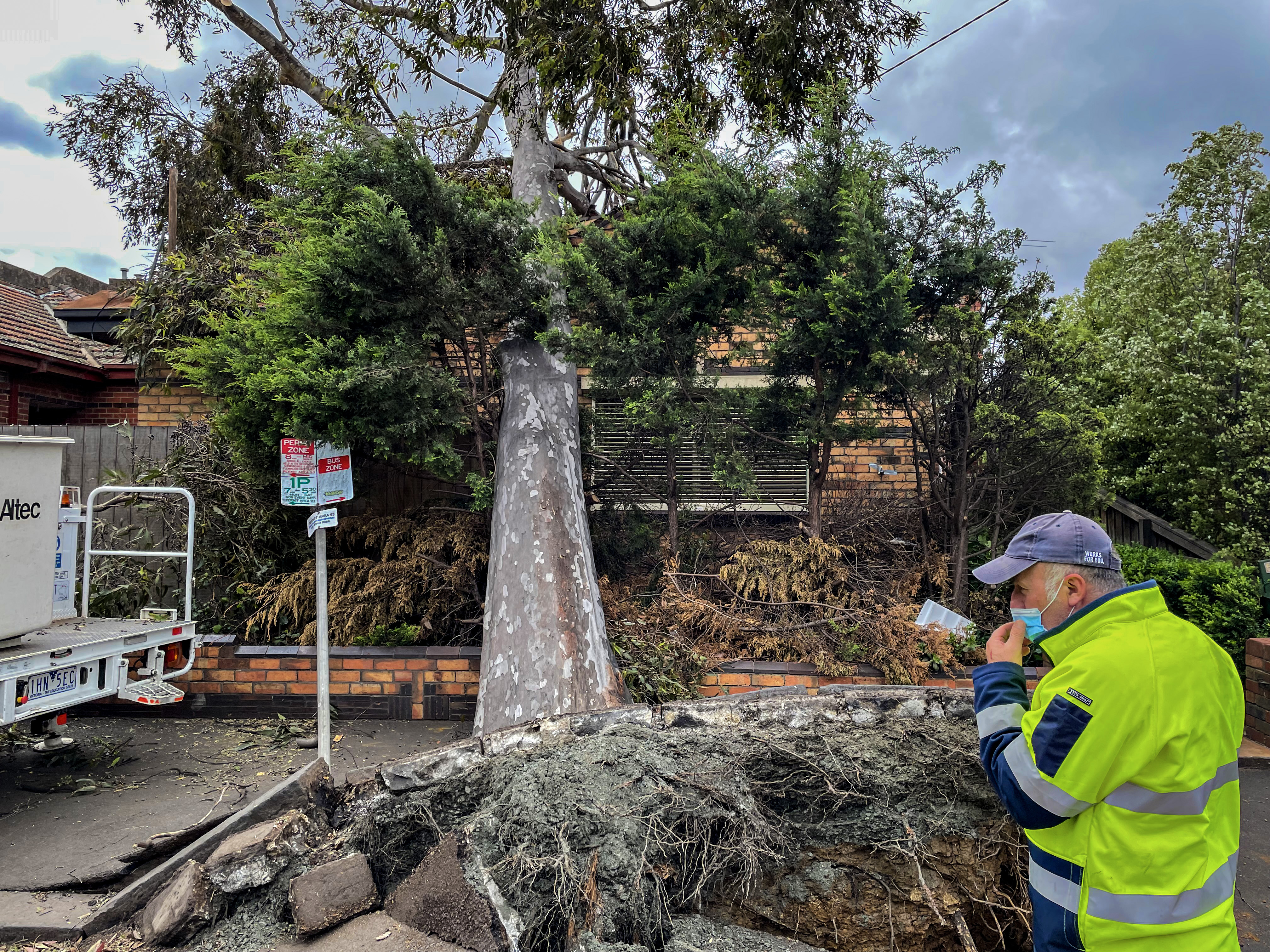 Thousands of properties remained without power on Saturday evening, in areas from Melton to Mooroolbark and St Kilda to St Andrews.
"We're hoping to get the majority of those customers back on this weekend," Emma Tyner from United Energy said.