Cleo Smith found: Finding of Cleo Smith 'a miracle' leading criminologist says
The fact that missing Western Australia girl Cleo Smith was found more than two weeks after she went missing is a "once in a lifetime miracle", a leading criminologist says.
The four-year-old vanished from her family's tent at the Blowholes campsite on 16 October and was found inside a Carnarvon home around 1am today after a massive air, land and air search.
Criminologist Xanthe Mallett told Today she is shocked by the positive outcome as the investigation was hampered by a number of challenges from the offset.
READ MORE: Cleo's first words after being located by police
"They weren't CCTV cameras, there were no dash-cam footage on people's cars, it wasn't in suburbia for example," Ms Mallett said.
READ MORE: How Cleo Smith was found
"The police have a lot of persons of interest look at. Anyone in the camp site, anyone with family travelling there, anyone with relevant criminal history in the local community.
"There were a lot of leads to follow in the early days."
A man has been taken into custody and little Cleo has been reunited with her family.
READ MORE: Cleo Smith's mum pleads for her return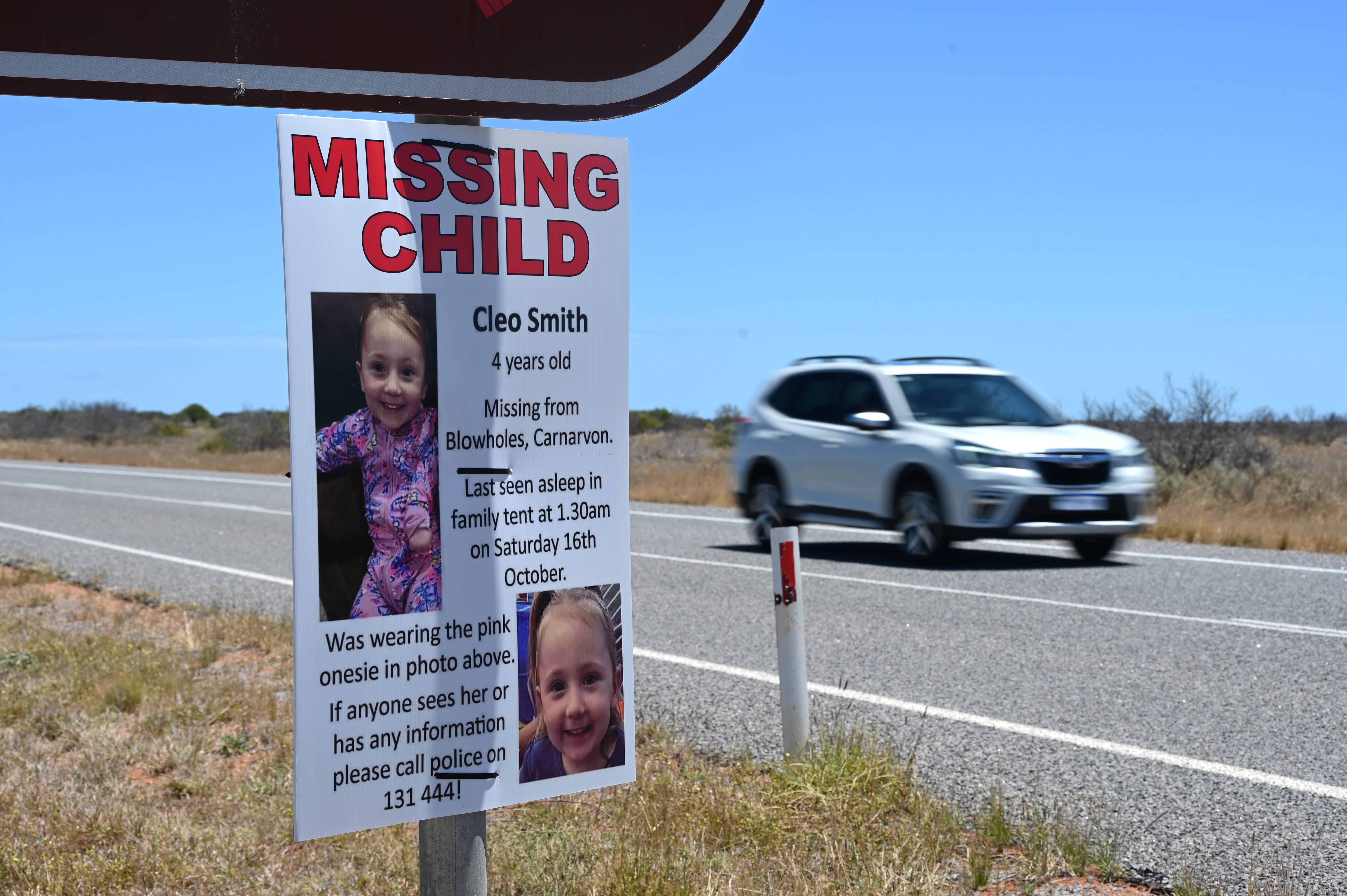 Ms Mallett praised police and said they did a lot of crucial legwork early into Cleo's disappearance.
"The police have done a phenomenal job…It's a kind of miracle almost what happened this morning," she said.
"There's a link to Cleo and the family and this individual. The police have identified this link. Followed it and successfully brought her home.
"It's one once in a lifetime. We've see cases happen before there's never been such a positive out come.
"I'm very surprised this morning but couldn't be more pleased."